"Moments of solitude with Mother Nature is sunshine to a soul."
Anthony Douglas Williams
PART ONE – When Hannah got in touch about wanting me to capture her maternity story, to say I was excited would have been a huge understatement. She wanted to go for a very natural feel and to be amongst nature at it's best. This maternity shoot was like my dream come true. We found a glorious location close to home and the evening couldn't of been more perfect for her. Her styling was beautiful and suited the surroundings and the overall feel for her session, a bohemian patterned floor length dress with hair waves of a goddess! The sunlight LOVED her and editing these images was an absolute pleasure.
I am so delighted to share the highlights of this gallery with you. Nature, truly at its absolute best, earth and body. This female is fierce and I can't wait to capture the next few months of pregnancy for her. Keep your eyes open for pregnancy updates on this post over the next few months and a huge congratulations to Matt and Hannah for their wonderful baby news. Happy 12 weeks!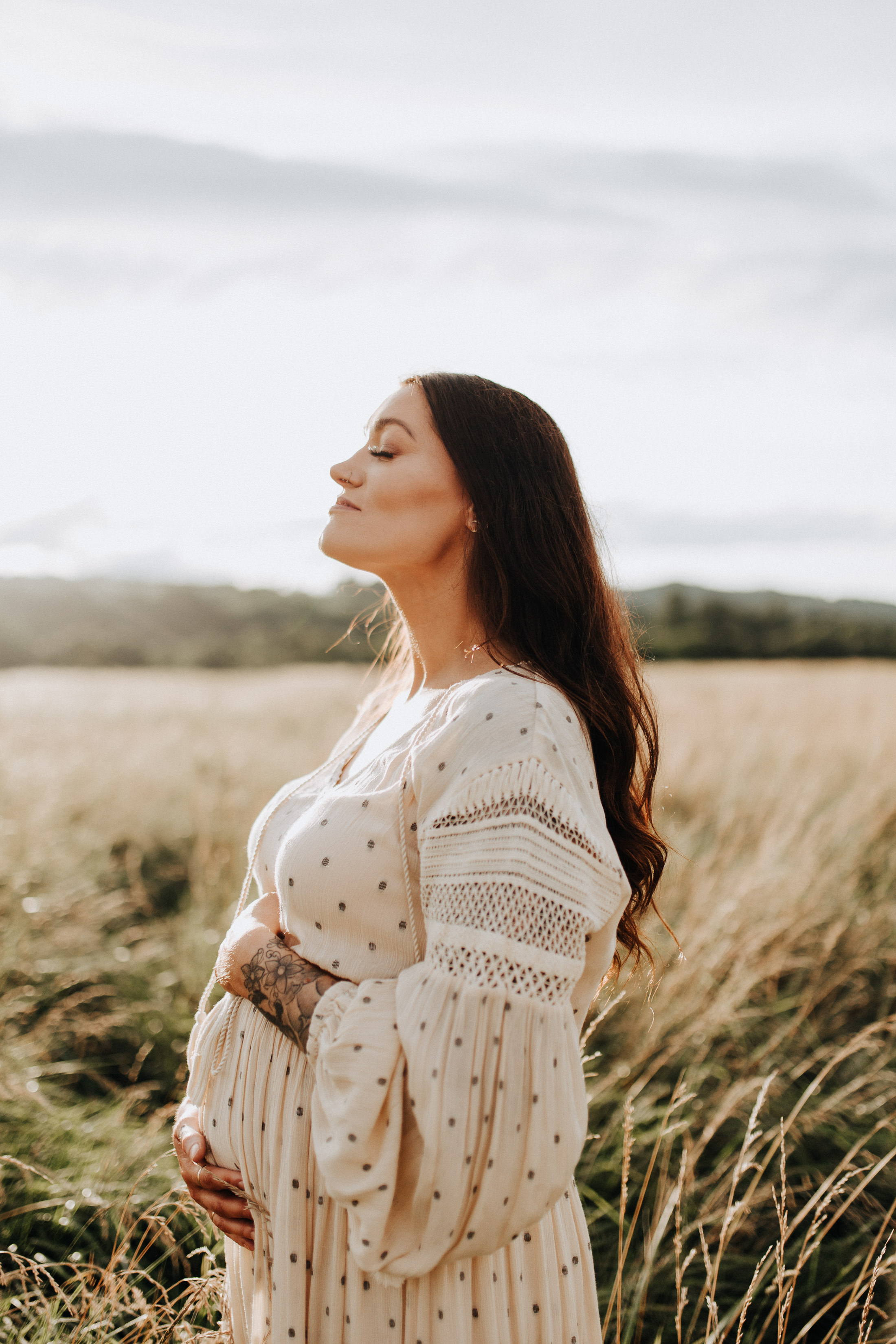 IT'S A GIRL!!
PART TWO – Hannah got the news of her gender reveal date a few weeks later and we pencilled in an early morning stroll with smoke bombs. Hannah and Matt found out their baby was going to be a little girl the day before and celebrated the amazing news with their nearest and dearest.
On a glorious Sunday Morning, we headed to Delamere forest and walked over to one of my all time favourite backdrops just off of a lake in the woods. The coloured chalk filled the air and it was an incredible sight! I am so happy that I to got to capture this gender reveal moment for them, one of which they can look back on for years to come. Roll on week 36 for another wonderful maternity shoot!